The northernmost bits of California are surreal. Â They're filled with so many trees and forests that they actually cut them down for money (and they keep growing back). Â There's more marijuana plants than people. *AND* the migrant workers are actually white (as are the McDonald's and Taco Bell employees).
My friend Cory hooked me up with a friend of his in Eureka, and I had the privilege of hanging out with Brad for a handful of days. Â This rock star of a guy not only works finding homeless veterans assistance, but sits on the board of non-profits just for fun, meanwhile able to run up-hill as fast as Anais, my former pet goat.

Brad took me on a couple runs through logging company territory. Â You see, the logging companies own a shit load of land, and redwoods need a good 30-40 years to develop enough to be used as timber. Â So the logging companies cycle through their "huge tracts of land" (I've been waiting to use this phrase for a LOOOONG time and not sound depraved), making some of them available for public use in their down years. Â Awesome roads for running and mountain biking!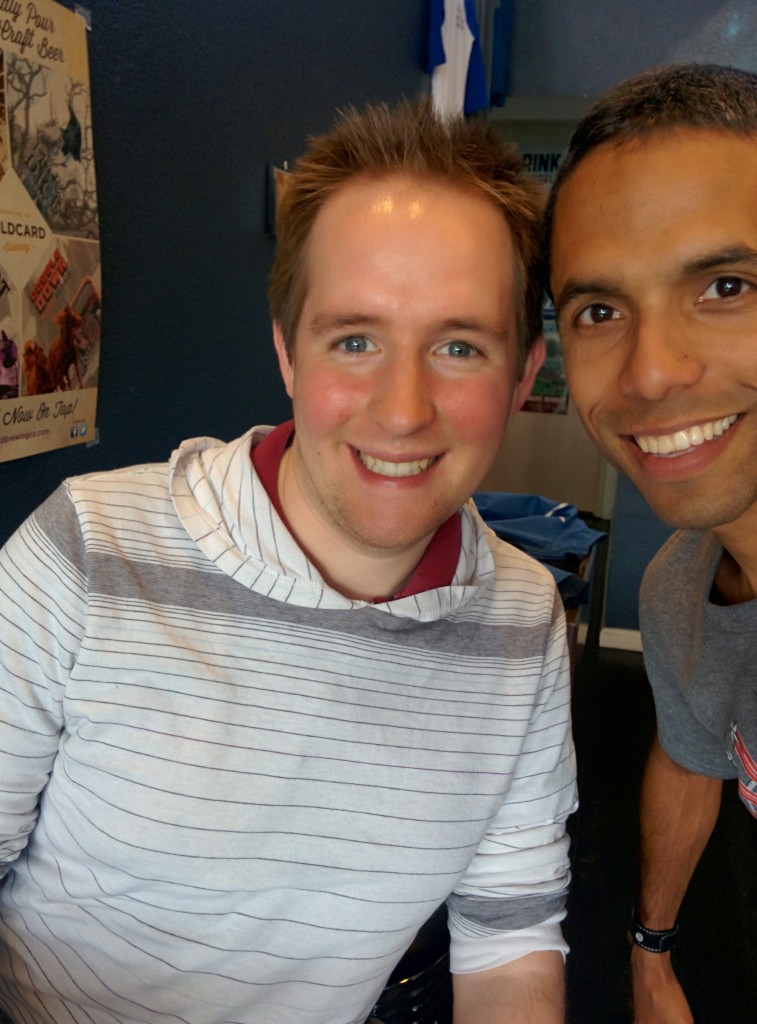 Humboldt County is apparently also the marijuana growing capital of the United States, where at the last (informal) count by the local sheriff's department, there were 2000+ growth sites. Â And these sites were what a graduate student could actually glean from Google Maps– so not very scientific. Â Interesting tidbit: marijuana plantations from Google Maps look like Christmas tree plantations– albeit with less lights.
Apparently, when you have so much land, local cartels will take over unwatched areas of state parks and grow their stuff a midst pristine forest paid by the tax-paying citizens of California. Â So when a local outdoorsy person says they're going "camping" for a few weeks, it's usually code for "I'm going to watch over some clandestine dope plantation as a summer job". Â Crude calculations estimate that anywhere from 40 to 70% of Humboldt County's income comes directly or indirectly from "medicinal" marijuana. Â How's that for trickle down economics? Â And all this in a county with a population of 134,000 souls. Â Of course, it helps that those few folk live in an area 15% larger than Puerto Rico (which houses 4 million). Â I.e., not much supervision.
Since super-heroes usually come in pairs, Brad is no exception. Brad's fiance, Alyson, does research on bat vocalization, and other equally impressively cool things on bat culture and lore. Â One day, when I'm cool enough, perhaps I can convince her to tag along on her multi-day adventures in southern Oregon where she goes off into the uninhabited woods alone, to camp for days at a time, and record bat chatter.
I'm sure I got 90% of the facts here wrong, but enough to say that I had a blast through Humboldt County in the company of great people.